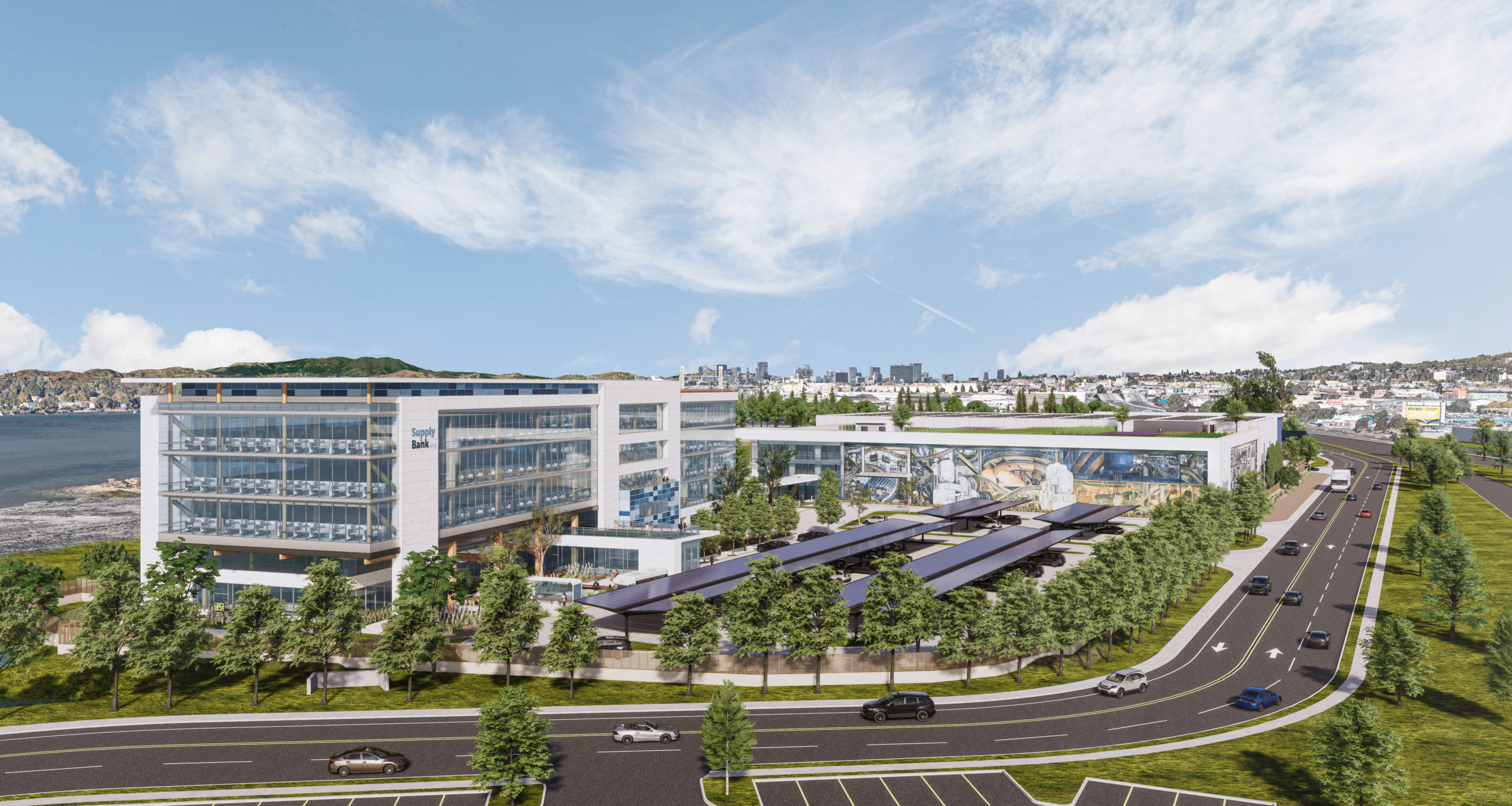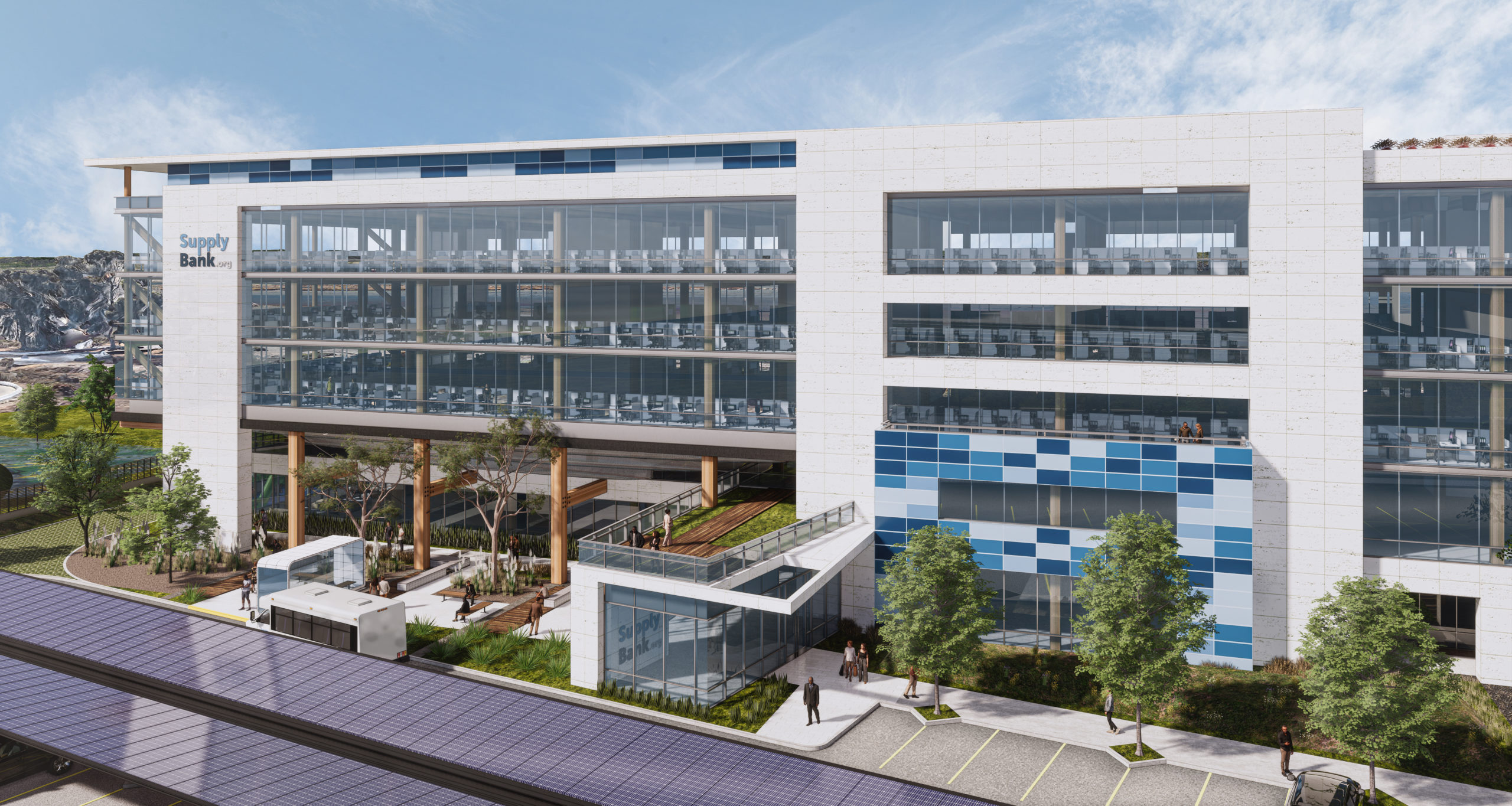 A Nonprofit Campus and
Community Like No Other
60 Years of Stability, Community and Innovation
Oakport will be a nonprofit community like no other. Leases will be for up to 60 years with substantially reduced rents and superior amenities to foster wellness, community, convenings and events. This site will be part of the first phase of our engagement with fellow nonprofits serving our community. We invite you to take a look and sign up for our newsletter. All subscribed will receive an invitation to provide feedback for the campus' design and offerings, as well as attend an in-person luncheon for an interactive Q & A session with our development team.
THE NONPROFIT CENTER
The Nonprofit Center will foster a community of passionate, equity-focused, and socially-minded agencies who partner with the community, and each other, to do impactful work. Leases will be substantially below market, available for up to 60 years and include amenities traditionally beholden to the private sector.
ON-SITE CHILDCARE
Employees on the Oakport Campus will have access to on-site, accredited, full-day, year-round childcare that will provide high quality early learning experiences for young children. On-site childcare will support employees and their families, helping them to reduce commute time, increase time spent with their young children, and provide the necessary flexibility and work-life balance support to attract and retain the most dedicated and talented nonprofit employees. We are working with early childhood development experts in our community to design all aspects of this offering with the goal of subsidies for lower income families.
WELLNESS Program
Employees of organizations located on the campus will have access to a free on-site wellness center, including exercise space and fitness equipment as well as shower and locker room facilities. This benefit is designed to further support the work-life balance of employees, ensuring that they have convenient access to health and wellness supporting facilities. The campus will also have a connection to the adjacent Bay Trail circling the San Leandro Bay and Martin Luther King Jr. Regional Shoreline. Home to several endangered species and wildlife, it provides a taste of nature just outside your office.
MEETING, EVENT, AND RECEPTION SPACES
Multiple private meeting, event, and reception spaces will be available to the organizations located on the Oakport Campus. These include a modern conference center on the ground floor which will house both large and small meeting spaces, as well as a rooftop garden featuring California native plants with uninterrupted panoramic views of the City of Oakland, San Francisco skyline, peninsula and the East Bay hills. The rooftop garden will boast multiple meeting spaces, from small meeting nooks to a large reception and luncheon space.
SUSTAINABLE EFFICIENT DESIGN
The Oakport Campus will be powered in large part by its own 1.25+ acre rooftop solar array generating more than 500 megawatt hours of renewable energy annually, and will further prioritize energy efficient design choices throughout the campus. These include but are not limited to LED lighting, energy star certified appliances, and many other small but important choices that will collectively minimize energy consumption.
ROOFTOP FARM
The rooftop urban farm will work in collaboration with local schools to support community members experiencing food insecurity, all while providing a hands-on experiential learning environment for local students and classrooms to visit. While still in the scoping phase, this will be the largest rooftop farm outside of New York City.
EMERGENCY PREPAREDNESS AND RESPONSE
The SupplyBank.org Warehouse and Distribution Center will serve as a critical piece of emergency response infrastructure in the event of future crises, emergencies, or disasters, allowing for millions of dollars of emergency supplies to be stored and nimbly distributed to vulnerable communities.