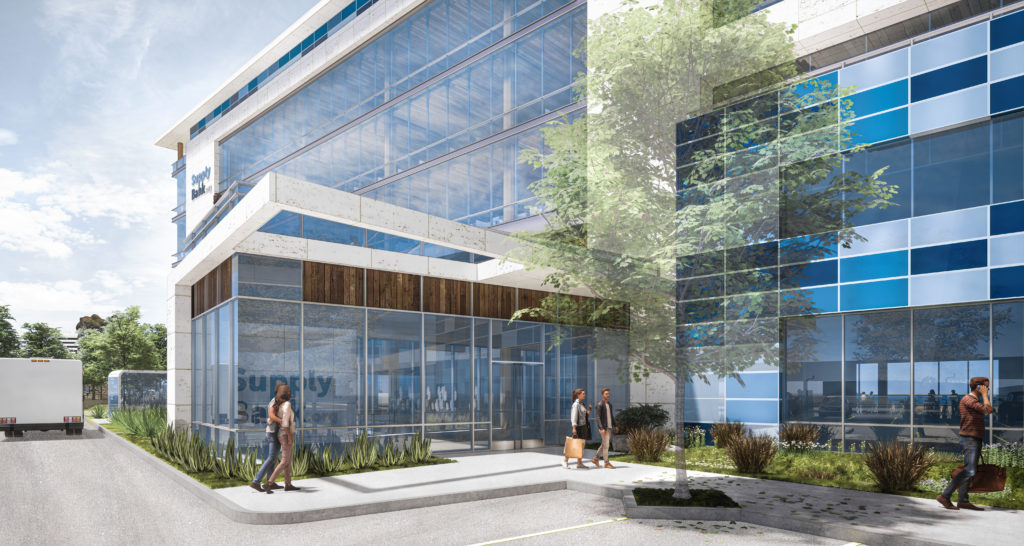 Oakport Will Raise The Standard For The Nonprofit Workplace
Welcome to a transformative opportunity for nonprofit organizations!
Our leases, spanning up to 60 years, come with a game-changing advantage: substantially reduced rents without compromising on excellence. We will go beyond just providing spaces; we will foster an environment that encourages wellness, community, collaboration, and support for individuals and families.
YOUR INPUT IS KEY: No one knows the needs of the nonprofit community better than their leaders and teams. We're asking for your input to help us shape the nonprofit workplace of the future. TAKE THE SURVEY NOW!
SUPERIOR AMENITIES AND COMMUNITY: Your input will help build an environment where amenities for workers and their families take center stage. With your help, our thoughtfully designed shared spaces will be the heart of collaboration and connection.
YOUR VOICE: Join our mailing list to gain access to a special invitation to provide feedback on the campus design, amenity offerings and to receive key updates.
Subscribers gain access to a special invitation to provide feedback on the campus design and amenity offerings.
Transit Access and Shuttle Service
All tenants and visitors will have access to a free shuttle providing last-mile connectivity to the Coliseum Station – offering seamless access to BART, Amtrak, and AC Transit. Additionally, Bike Share and Car Share services will be available.
on-Site CHILDCARE
Employees working at the campus will have the opportunity to enroll in an accredited, full-day, year-round childcare center that will provide high-quality early learning experiences for young children.
Wellness
Access to a complimentary wellness center, including exercise space, fitness equipment and locker room facilities will be available. The campus will also connect to the adjacent Bay Trail circling the San Leandro Bay via the Martin Luther King Jr. Regional Shoreline Park.
murals
More than 80,000 sq. ft. of murals to be created by local artists and community youth.
Meeting and Event Spaces
Multiple private spaces will be offered to the organizations located on the campus, including conference rooms, a conference center, a rooftop garden and deck, and other outdoor venues.
Rooftop Farm
The rooftop farm will work in collaboration with local schools to support community members experiencing food insecurity. With an expansive 1.25 acres, this ambitious project is set to become one of the largest rooftop farms in the country.
Sustainable Energy Solutions
Generating over 500-megawatt hours of clean, renewable energy annually, our campus will take charge of its energy needs, reducing our carbon footprint and supporting a greener tomorrow. Additional energy-efficient design choices will be implemented throughout the campus.
Disclaimer: Please note that all of the amenities mentioned on this website, with the exception of the transit shuttle, are currently based on preliminary engagements with fellow nonprofit organizations. The final amenity plan will be determined after gathering feedback through surveys, convening meetings, and further engagements with nonprofits. The information provided here is subject to change and is intended for informational purposes only.